Amazon Web Services (AWS) re/Start is a tuition-free 16-week full-time skills development program, which prepares you for a career in cloud computing. Through scenario-based learning, hands-on labs, and coursework, learners gain the skills they need for an entry-level cloud role. In the program, you will also focus on professional skills such as adaptive communication, time management, and resume building. You will learn cloud computing skills and prepare for the AWS Certified Cloud Practitioner certification with access to practice and full exams. After you graduate, we will connect you with employers and help you move into your new working life.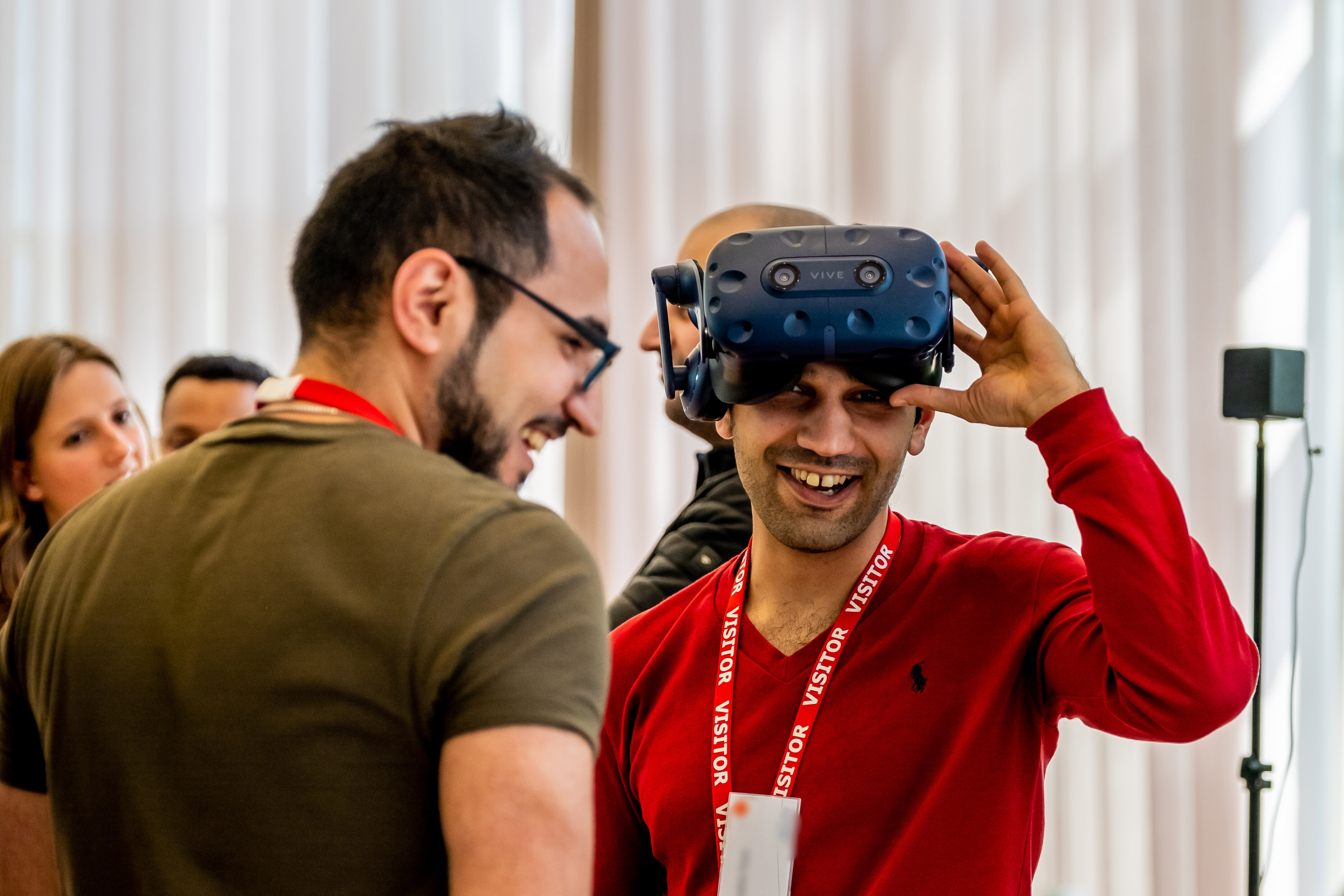 What is cloud computing?
Cloud computing is the on-demand delivery of IT resources such as compute, databases, and storage via the Internet with pay-as-you-go pricing. Learn more about cloud computing through this AWS video.
Who can apply?
We are looking for the following candidates:
A Dutch refugee status or the procedure to get the status

Full-time availability to attend training Monday, Tuesday, Thursday and Friday 09:00 am – 04:30 pm(can be adjusted based on the candidate's situation) for the course duration (Dec 4th – Mar 28th)

Eager to launch a career in cloud computing

Professional and intellectual capacities at the academic or higher professional education level (HBO or WO)

Proficient in (business) English

Work experience in IT
How to apply?
Apply by uploading your CV before Nov 8th via the Refugee Talent Hub website. Your application will be reviewed, and we will let you know whether or not you are pre-selected to join an online assessment and an online one-on-one interview.
Note: There will be only 10 spots available so once spots have been filled, the registration will be closed.
Good to know
Our learning program is designed to welcome individuals of all genders, with a special emphasis on fostering gender equality and empowering females. While the program is open to both males and females, we believe it's important to address historical imbalances and provide additional support and opportunities to help close the gender gap.
Tell me about AWS
Amazon Web Services (AWS) is the world's most comprehensive and broadly adopted cloud platform, offering over 200 fully featured services from data centers globally. Millions of customers—including the fastest-growing startups, largest enterprises, and leading government agencies—are using AWS to lower costs, become more agile, and innovate faster.
What will my journey to the cloud look like?
Apply
Online assessment
Online interview
Class begins!
Graduation
Interviews and employer meetings
Advance your career!