EBN and the Refugee Talent Hub are setting up a development track that will help you navigate the workforce in the Netherland. You will be coupled with a mentor for six months and learning more about the energy transition sector in the Netherlands and develop your self personally and professionally.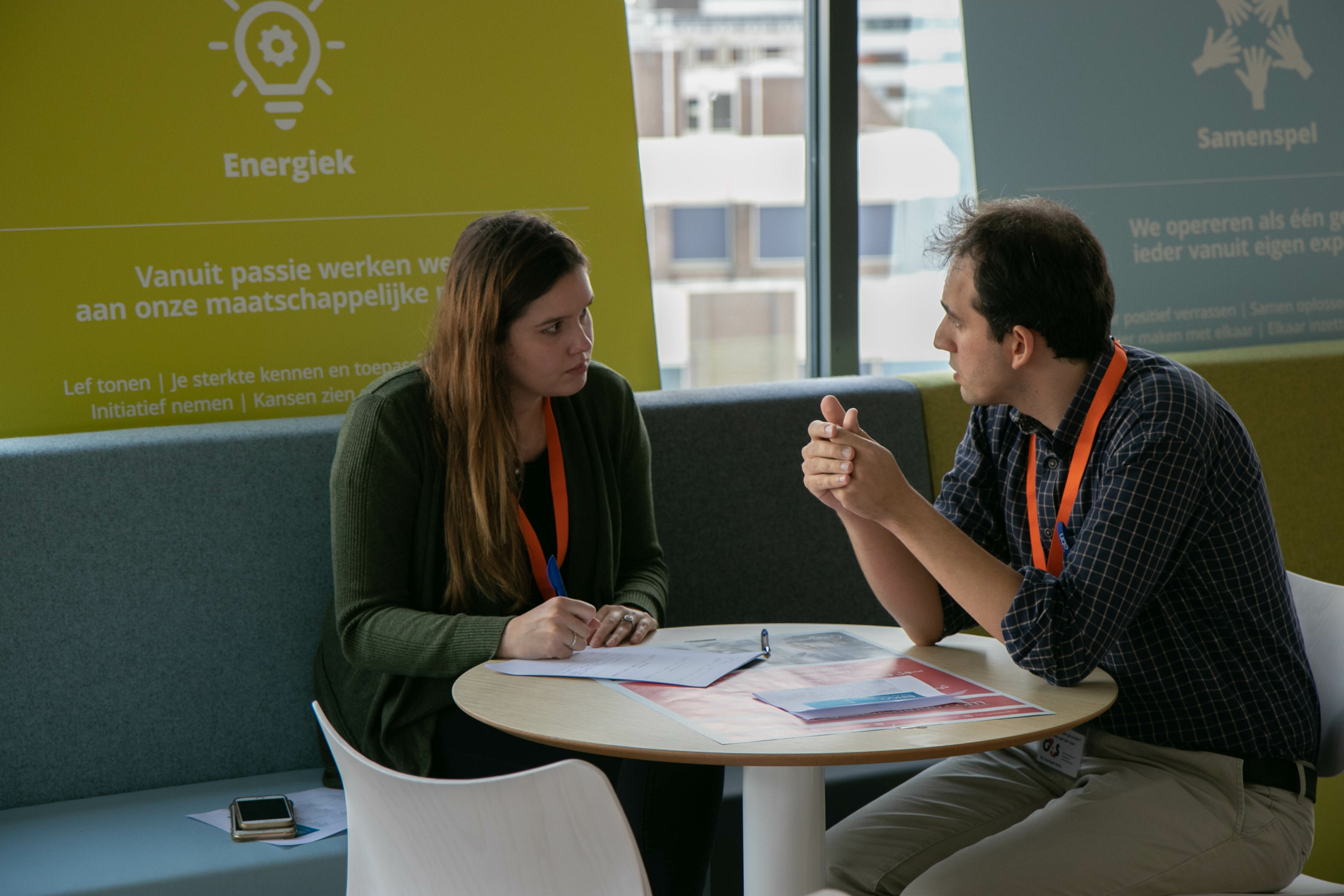 About EBN
EBN participates, on behalf of the state, as a non-operating partner in nearly all oil and gas, carbon captures and storage (CCS) and geothermal projects in the Netherlands. EBN contributes capital, infrastructure, knowledge and expertise about the subsurface to energy projects. Our goal is to energize the transition towards a carbon-neutral energy system in 2050. We see it as our responsibility to make a contribution to society's ambitions in relation to the climate. We do this by making a contribution to making the traditional gas value chain more sustainable. More information can be found on our website.
The Development Track
A six months mentoring program where you will be matched with a mentor from EBN. You will be meeting on a bi-weekly basis, exchange knowledge and get to know each other. During that period, you will work together to:
Improve your CV and LinkedIn profile
learn about the Energy Transition sector in the Netherlands and What EBN does
You will work on your networking skills and actively meet people from EBN
Learn more about the Dutch working culture
Develop your professional skills throughout
Important and mandatory dates
Live kick-off 13th of April 10:00 - 13:00
Unwritten rules training 16th of May 14:00 - 17:00
First check-in 14th of June 10:00 - 11:00
EBN workshop 29th of June 13:00 - 17:00
Second check-in 22nd of August 10:00 - 11:00
Closing event 28th of September 15:00 - 17:00
What we Expect from you
You have a refugee background and a Bachelor's or Master's degree or equivalent experience and interest in this field
Your English is at a sufficient level to participate in this program and you are busy learning Dutch
You have an open, proactive attitude, are eager to learn and want to share information with your mentor
You are motivated to participate. You are present at all joint events. In addition, you make time for an (online) appointment with your mentor once every other week
Sign up
Quickly sign up for this mentoring program as soon as possible in case we close it early and make sure your CV is uploaded. You can register until March 3th, 2023. If you have been selected, we expect you to attend the mandatory activities.
Travel costs will be reimbursed for this program