Nationale-Nederlanden would like to meet Finance, Risk and IT professionals with a refugee background. Nationale-Nederlanden would like to learn more about who you are and what your ambitions are. Also, they would like to give you some insight about the work they do. Are you interested to know more about Nationale-Nederlanden ? Do you have a background or experience in Finance, Risk and IT and would you like to gain new knowledge and experience? Register quickly for this meet-and-greet at Nationale-Nederlanden !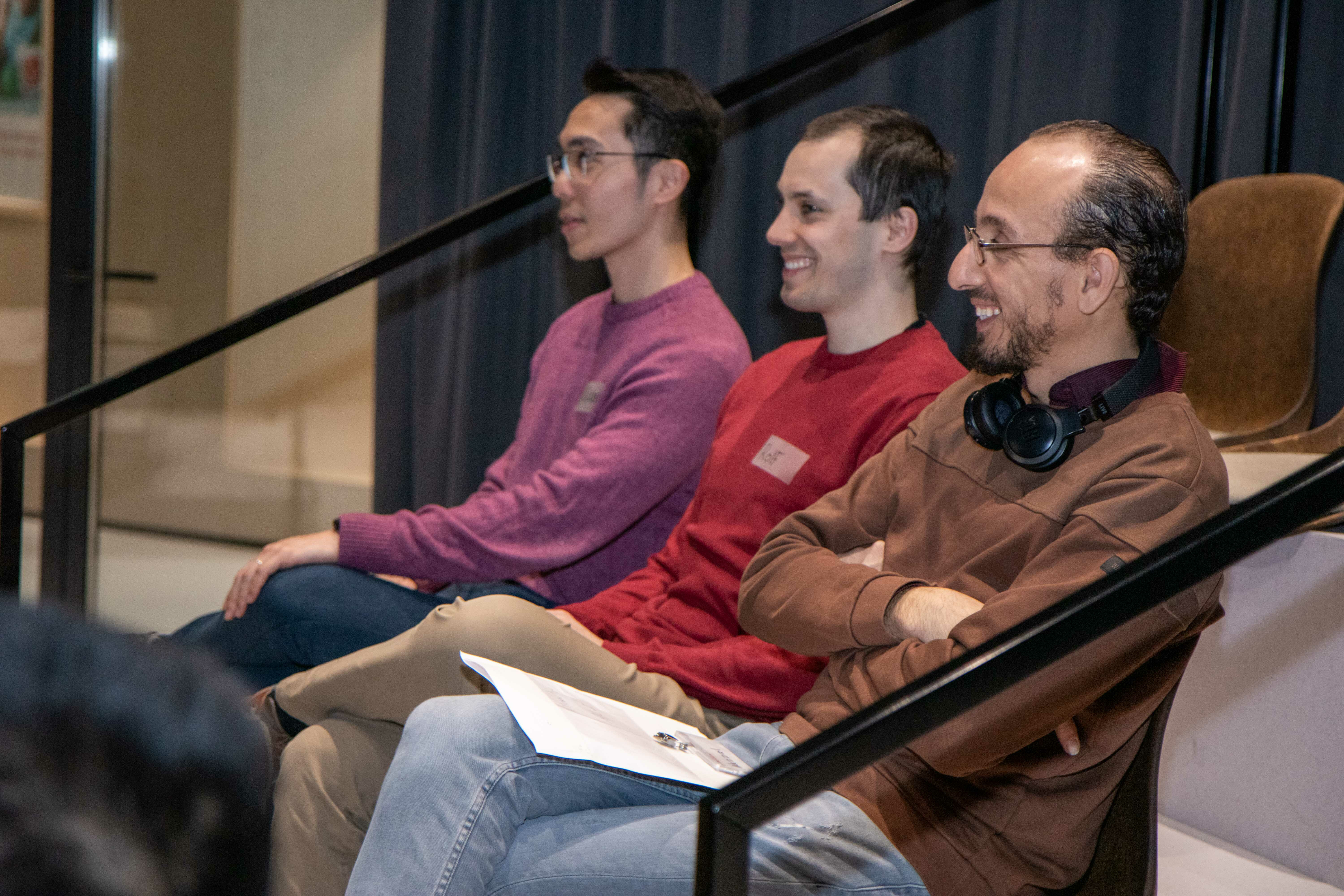 About Nationale-Nederlanden
Nationale-Nederlanden is a financial service provider that offers products and services in the field of insurance, pensions and banking activities to more than 6 million private and business customers in the Netherlands. For more than 175 years, their employees have been helping people take care of what really matters to them. Nationale-Nederlanden is part of NN Group, an international financial services provider active in 18 countries and leading in a number of European countries and Japan.
What do we expect from you?
You are a refugee;
You have relevant education and/or work experience (HBO or WO level) in the field of Finance, Risk or IT;
You have good oral and written skills in English since this session will be hosted in the English language;
You are eager to learn more about Nationale-Nederlanden and working in Finance, Risk or IT related fields in the Netherlands in general.
What do we do at the Meet-and-Greet?
During the plenary part of this event you will receive information about Nationale-Nederlanden in general. After this, you can participate in one of the following workshops depending on your background:
IT Workshop: Wiebe Wiersema (Head of Engineering Group IT) will talk about how NN develops both engineers and engineering leaders to help NN to become a fully digital company and to beat the competition in the market. Wiebe will cover topics like the required knowledge, the learning trees, communities and guilds, but also the bootcamps for engineering leaders and how NN creates an engineering culture of learning and development that contributes to the performance of the company.
Finance Workshop: Nationale-Nederlanden will talk about how Finance Operations is operationalised at Nationale Nederlanden and what our main priorities are in the coming years.
Risk Workshop: Nationale-Nederlanden will share how the Dutch regulator and the various European and Dutch laws and regulations have an impact on how we organize our risk management function.
One-on-one online advice:
After the workshops there will be time to network with employees of Nationale-Nederlanden. Employees present are offering the opportunity to meet with them for an hour of 1-on-1 online advice regarding questions you may have about Nationale-Nederlanden or working in Finance, Risk or IT in the Netherlands in general. You can schedule this meeting during the network event.
Note that this event is a great opportunity to gain information and to build your network. However, it is not a job interview!
Are you interested in joining this event and do you meet the requirements?
Register quickly. You can register until 11 June 2023
Please note that your resume has been added
You will hear on 19 June 2023 at the latest whether you are selected for the Meet-and-Greet on 26 June 2023
After your application, we will ask you to fill out a Google Forms to gather some more relevant information. Please be aware that it is important to fill out this form since we will use it to make the most suitable selection for this event.
Travel expenses (public transport or own car) will be reimbursed.
Please note! If there are many more registrations than places for the activity, we could close the activity earlier than the aforementioned date.