IKEA and Refugee Talent Hub are looking for refugee talents who want to participate in a three month work-learn-experience program this autumn. Do you live in the neighborhood of Groningen? Do you have excellent oral and written communication skills in English? And do you want to explore the job opportunities at IKEA's customer contact center and gain experience as a call center agent? Don't hesitate, and register quickly on our website!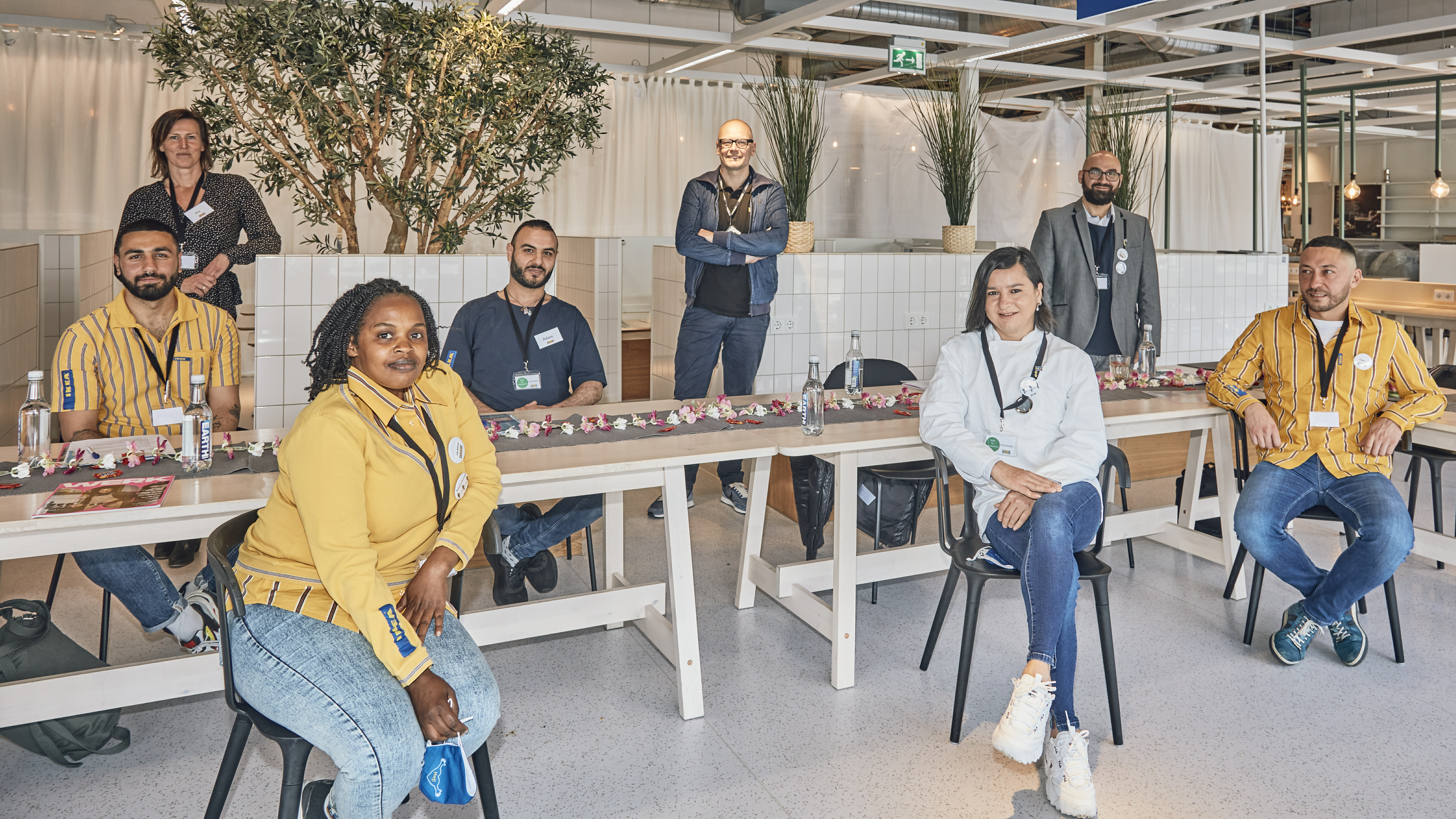 About the program
During this three months programme (24 hours a week) you'll gain experience on the Dutch labour market, get to know IKEA as an employer and familiarise yourself with the role of call centre agent. This track also provides you with the opportunity to work on your professional development and your next career step, including a possible employment opportunity at IKEA's customer contact centre. During this track you will join the IKEA team for 24 hours a week during the day and on weekdays (a fixed day off is possible). If you join IKEA after the track on a paid contract, you'll also work in the evenings and/or weekends. This opportunity is part of Skills for Employment, IKEA's employment initiative for candidates with a refugee background.
About IKEA
Almost everyone knows this Swedish company with functional and affordable design. IKEA currently has 13 stores in the Netherlands and people within IKEA are working hard to realise its vision: creating a better daily life for as many people as possible. The culture within IKEA is characterised by enthusiasm, togetherness and a 'get started' attitude. The people who work there are optimists and are constantly looking for new and better ways of doing things. From designing a rocking chair that fits into a flat pack, to making LED lamps that are affordable for everyone. At IKEA, people respect each other and differences are celebrated. Everyone is welcome.
What do we offer you?
A three month work-learn-experience at one the largest employers in The Netherlands
Opportunity to to develop your professional skills and work towards your next career step
Enthusiastic IKEA colleagues and team
IKEA mentor to support you throughout the program
Possibility for a paid job at IKEA after the program (with proven suitability)
Travel allowance (please note during this three months you will retain your social benefits)
Who are we looking for?
You are a candidate with a refugee background
You are interested in getting to know IKEA as an employer
You are interested in working as a call centre agent
You are interested in developing your professionals skills
You have strong communication skills
You live in the neighbourhood of Groningen (max 1 hour distance from the office)
Your English language level is excellent
You are available for at least 24 hours a week