---DUTCH BELOW--- On March 15, from 11 to 4, we will organize an open day at Orion. During an open day you literally spend a day with mechanics. So that you can see with your own eyes what employees at Orion do during a working day. And to see whether that's something for you.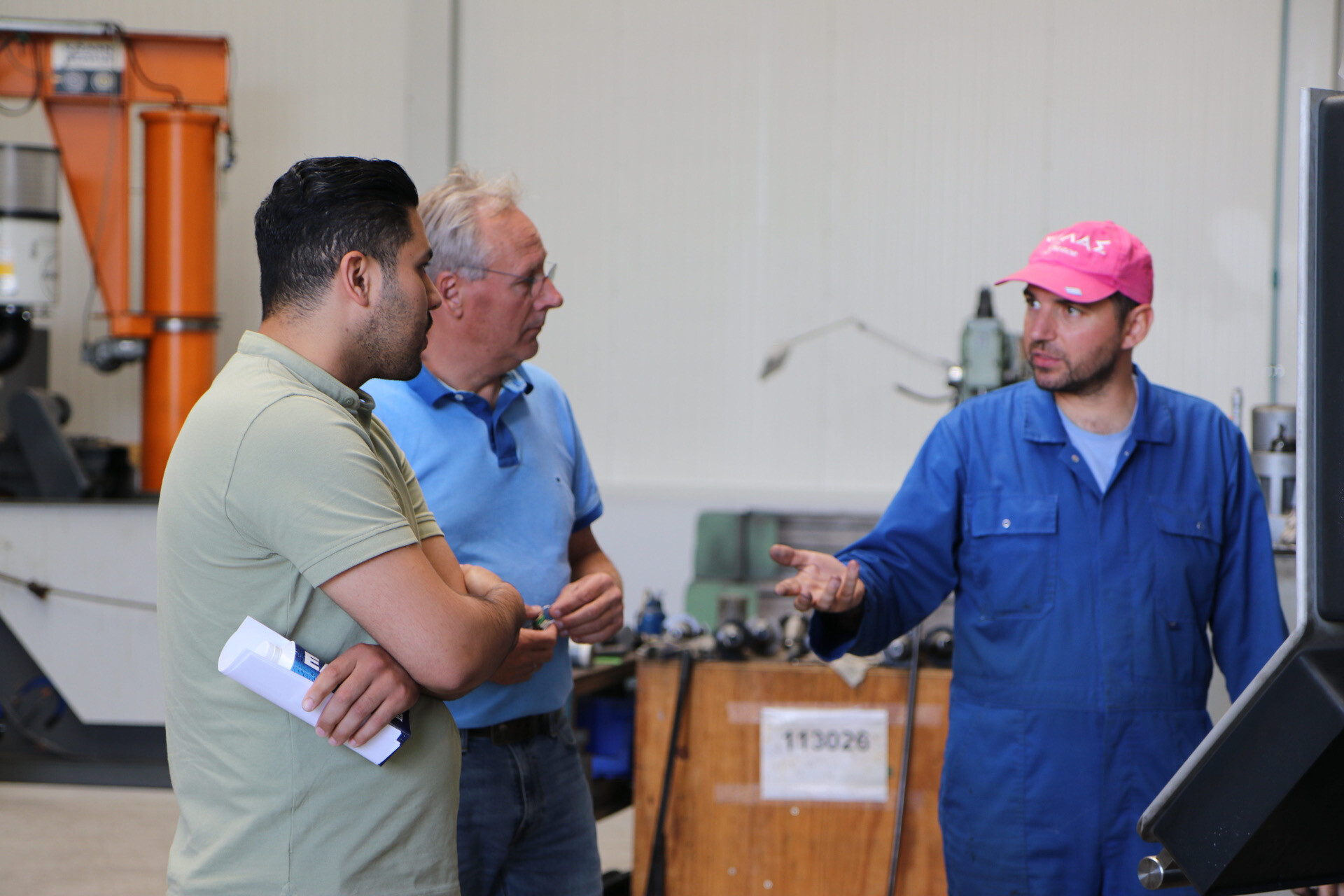 Orion is a Pon company, which is one of the largest family businesses in the Netherlands. As a future employee you appreciate the strong team mentality of a family business: you work together, have lunch together, and achieve great results together.
Orion is responsible for the management and maintenance of large and complex fleets. As a mechanic at Orion you will therefore tinker with complex (fuel and electric) company cars, trucks and buses.
This open day will take place in Utrecht, at an Orion workshop. But Orion also has other locations, such as Amersfoort, Almere, Badhoevedorp, Helmond, Middelburg, Montfoort, Lichtenvoorde and Zwolle. So if you like the open day and you are chosen to work at Orion, you can probably also do so at another Orion location.
During the open day you can experience for yourself what it is like to tinker with large and complex vehicles, and you will also have a short job interview. Orion is actively looking for handy people with a refugee background who like to tinker with cars and other vehicles who want to work in a hands-on, technical environment.
You
Are a team player, but you can also work independently (after having received instructions)
Speak either Dutch or English at least at the B1 level
Have practical mechanical / technical skills. Examples: you have been a bus mechanic, truck mechanic, or car mechanic, you have worked on construction / maintenance / repairs of agricultural machines, or you have a hobby for which you fanatically use a large toolbox 😉
Are no-nonsense and enthusiastic, and are not afraid to get grease & oil on your hands
The job opportunity
You will work as a (apprentice) workshop mechanic
Based on your technical knowledge and language skills, you will receive extra training (in case you need it)
Orion invests in its people, with training opportunities ('on the job'), promotion opportunities and a focus on lasting work
You will receive a higher than average salary and attractive benefits (including a discount on leasing a car, the possibility to lease a bicycle, a contribution to your health insurance and much more!)
You will have the opportunity to follow a course to become a commercial vehicle technician
You will soon be the mechanic of the future and you will be at the forefront of knowledge about e-vehicles!
---
Op 15 maart van 11 tot 4 organiseren we een meeloopdag bij Orion. Op een meeloopdag loop je letterlijk een dag mee met monteurs. Zodat je met je eigen ogen kan zien wat een werknemer bij Orion doet. En of dat iets voor jou is.
Orion is een Pon bedrijf, wat één van de grootste familiebedrijven in Nederland is. Als toekomstig werknemer waardeer jij de sterke teammentaliteit in een familiebedrijf: je werkt en luncht samen en bereikt zo mooie resultaten.
Bij Orion houden ze zich bezig met het beheer en onderhoud van grote en complexe wagenparken. Als monteur bij Orion zul je dus sleutelen aan complexe (brandstof en elektrische) bedrijfswagens, trucks en bussen.
Deze meeloopdag vindt plaats in Utrecht, bij een werkplaats van Orion. Maar Orion heeft ook andere locaties, zoals Amersfoort, Almere, Badhoevedorp, Helmond, Middelburg, Montfoort, Lichtenvoorde en Zwolle. Dus als de meeloopdag bevalt en je misschien aan het werk kan bij Orion, kan dat waarschijnlijk ook op een andere Orion locatie.
Tijdens de meeloopdag kun je zelf ervaren hoe het is om aan grote en complexe voertuigen te sleutelen, en je zal ook een kort sollicitatiegesprek hebben. Orion is actief op zoek naar handige mensen met een vluchtelingenachtergrond die graag sleutelen aan auto's en andere voertuigen en willen werken in een praktische technische omgeving.
Jij
Bent een team player, maar kan ook zelfstandig werken (nadat je instructies hebt gekregen)
Spreekt minimaal op B1-niveau Nederlands of Engels
Hebt praktische mechanische / technische vaardigheden. Voorbeelden: busmonteur, truckmonteur, automonteur, je hebt gewerkt aan bouw/onderhoud/reparaties van landbouwmachines, of je hebt een hobby waarbij je fanatiek gebruik maakt van een grote gereedschapskist😉
Bent no-nonsense en enthousiast, en niet bang om vet & olie op je handen te krijgen
De baankans
Je gaat aan de slag als (leerling-)werkplaatsmonteur
Op basis van je technische-, taal-, en praktische kennis krijg je extra training waar je dat nodig hebt
Orion investeert in haar mensen, met opleidingsmogelijkheden ('on the job'), promotiekansen en een focus op duurzaam werk
Je krijgt een hoger salaris dan marktconform en aantrekkelijke secundaire arbeidsvoorwaarden (o.a. korting op het leasen van een auto, de mogelijkheid om een fiets te leasen, een bijdrage in de collectieve zorgverzekering en veel meer!)
Je krijgt de mogelijkheid om een opleiding tot Bedrijfsautotechnicus te volgen
Jij bent straks de monteur van de toekomst en loopt voorop in ervaring met e-voertuigen!