On Wednesday 16th of November 2022, the Refugee Talent Hub and SBM Offshore are organizing a Meet-and-greet for professionals who are interested in working in the fields IT, Graphic Design and Engineering. Several SBM Offshore hiring managers are looking forward to meeting with you to explore job opportunities. Would you like to explore job opportunities and want to discover if working at SBM Offshore is something for you? Subscribe now!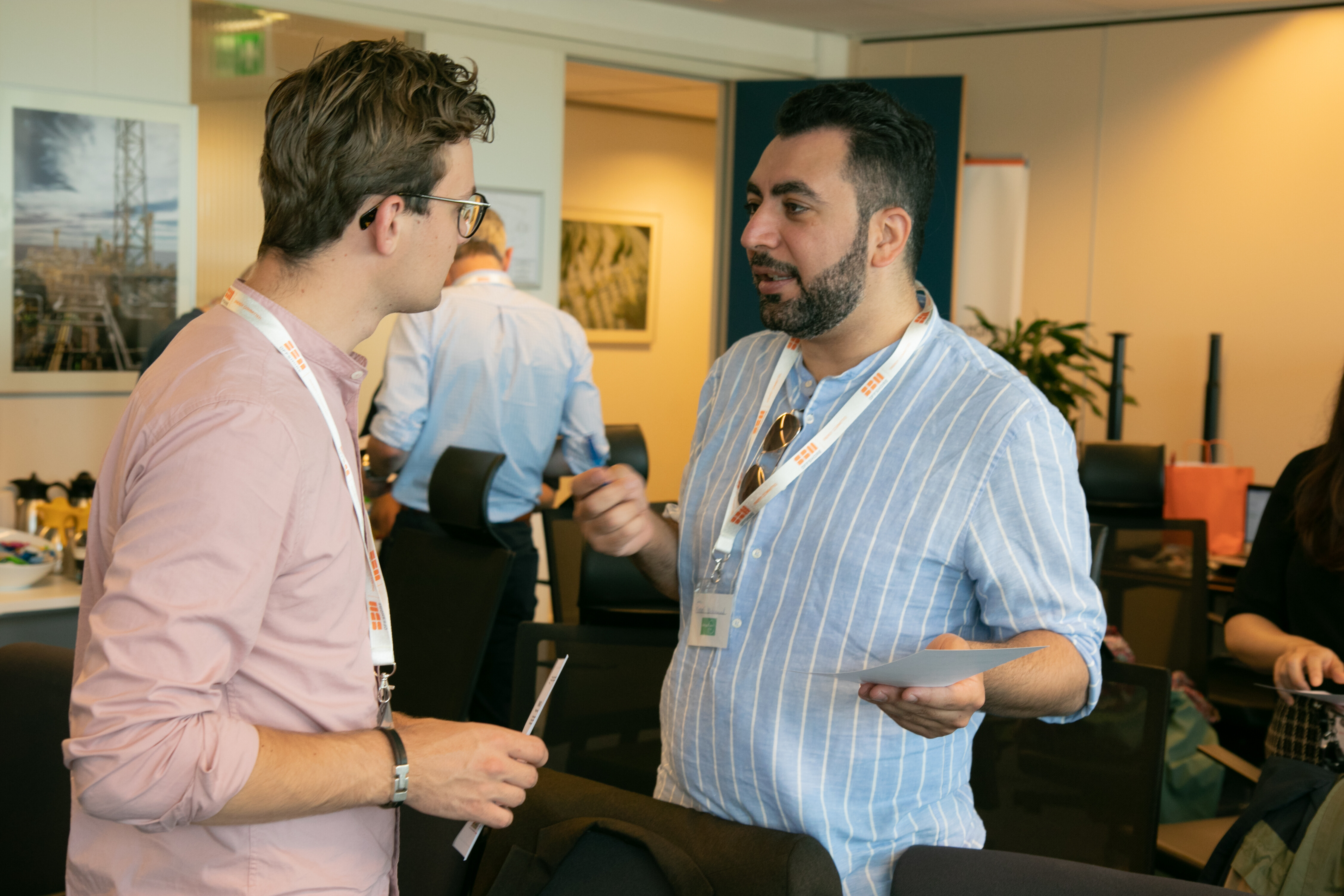 During this event you will participate in one or more speeddate(s) with one or more hiring managers of SBM Offshore to explore job opportunities and if there is a mutual match.
About SBM Offshore
At SBM Offshore, we believe the oceans are key to solving global energy challenges: whether that's through traditional sources, natural gas or offshore wind and wave.
Today, our main activity is to design, supply, install, operate and maintain Floating Production, Storage and Offloading (FPSO) vessels. FPSOs are complex systems that are essential to the offshore energy industries, particularly in remote areas. We are proud to be the trusted partner of choice for global energy providers thanks to our unrivaled technology and operating experience.
As market demand evolves, we're committed to meeting it by finding better, safer and more sustainable ways of unlocking the oceans' energy potential. We believe we have a leading role to play in supporting energy providers through this transition, helping them to make the most of conventional energy and to meet the world's future needs.
Important dates
Thursday 10th of November, from 10.00-11.30: Mandatory Prep Session (online)
Wednesday 16th of November, from 10.00-13.00: Meet-and-greet event (live in Schiedam)
About this event in short
This event is including lunch
Location: SBM Office in Schiedam
Selected participants will meet with hiring managers for job opportunities in the IT, designer and engineering field
You will have to share your CV and/or LinkedIn profile prior to the appointment.
This event will be in English
Travel expenses will be covered
What we expect from you
You have excellent oral communication skills in English (mandatory)
You can work and think at HBO/WO level
You have an IT, Designer or engineering background
You have a residence permit
Available roles
IT Support Technician
Instrumentation Engineer
Marine Engineer
Piping Designer
Process Engineer
Safety Loss & Prevention Engineer
Structural Designer Hull
Structural Engineer Hull
Important information about the roles and detailed description
Detailed roles descriptions and requirements will be sent by email after your registration for this event
In this email, we will also ask you to let us know which role you are interested in
**Interested? **
Sign up for this great opportunity at SBM Offshore! Don't forget to upload the latest version of you CV on our website. Please note that the The application deadline has changed to 17:00 on the 19th of October 2022.