You must have heard the term "AI" many times on the news, social media, or even in movies. It powers cool things such as self-driving cars, smart assistants, and robots. But what is AI? How does it work? What can it do?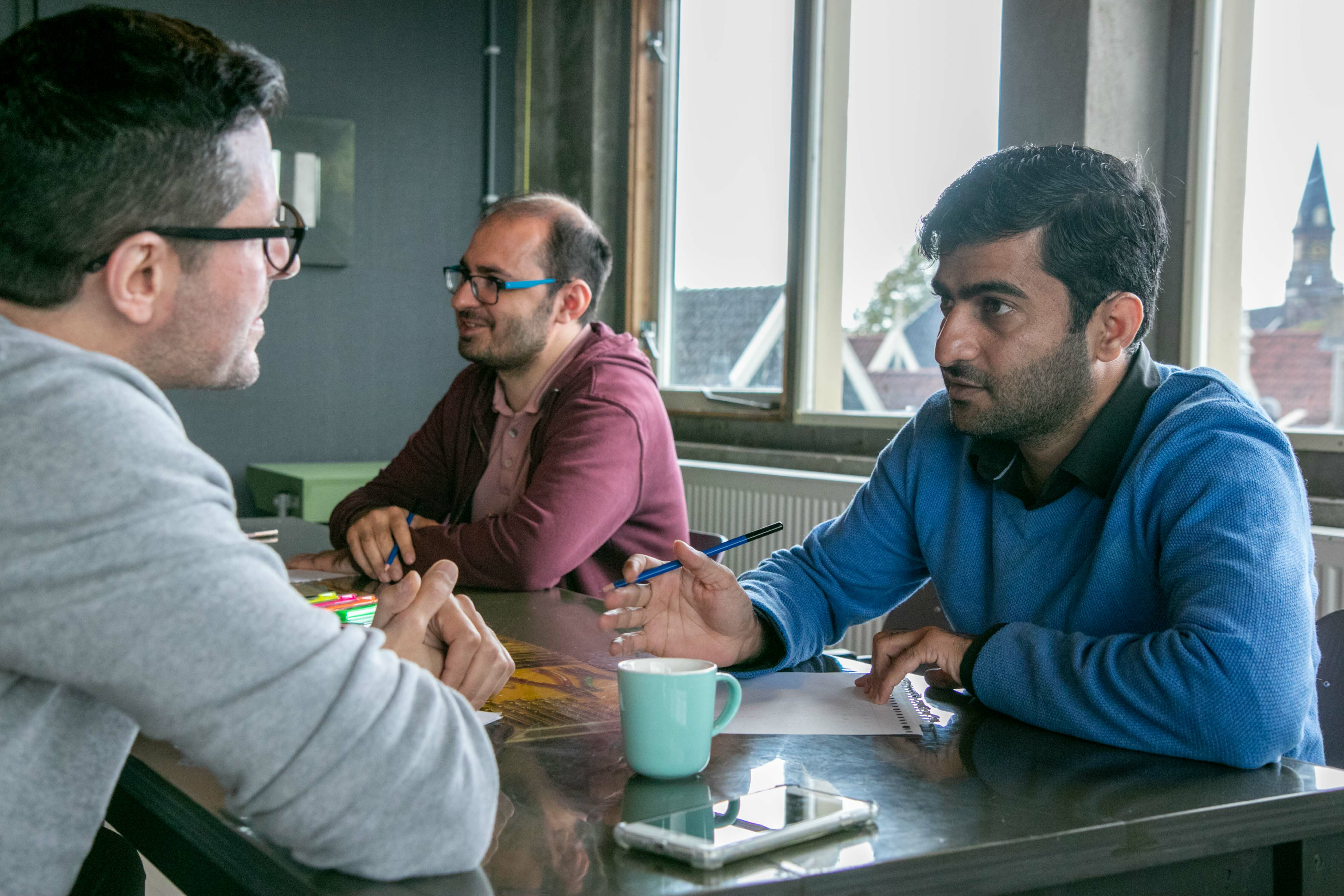 Through the session, "Everything you wanted to know about AI but were afraid to ask", Slimmer AI and their portfolio companies will dive into all the questions buzzing in your head every time you see the term AI.
The session will mainly cover:
What is AI, anyway?
What are the differences between types of machine learning?
Where is AI headed? We'll specifically dive into places where AI can — and likely cannot — go when it comes to replacing human work.
How do I build a career in an AI company? Get practical advice for tech and non-tech talents alike.
This session is suitable for those interested in IT, AI, machine learning and/or working in an AI company. We welcome everyone at any level of understanding of AI and are simply curious to learn more about AI.
About Slimmer AI
Slimmer AI partners with founders in building the next disruptive B2B SaaS companies that apply the latest AI technology. We are on a mission to transform the way people work by freeing up people to do more fulfilling and impactful work and make better decisions. We empower founders' journeys through our expertise in building applied-AI products, serial entrepreneurship experience, and an unrivaled network.
To date, we have partnered with and supported these amazing companies: Sentinels, Vesper, Biller, Hadrian, and Uncover.
About Vesper
"We're building the most comprehensive and user friendly commodity intelligence platform"
Vesper gathers and analyses data from over a hundred paid and free resources, as well as proprietary data sources. From import and export to supply and demand, we cover production, consumption, weather and more. We offer a personalized view of the global commodity marketplace
Everything is collected in our user friendly platform and gives you 24/7 access to live forecasting, market updates, prices, analytics and knowledge.
Combining data science, artificial intelligence and algorithms, we are injecting tech into a traditional industry.
About Hadrian
Hacker talent is in short supply with 3.12 million hacker jobs going unfilled in 2021. As a result, large companies struggle to adapt in ways that effectively manage risks to their attack surface. Even then, the traditional focus on pentesting and vulnerability management means only some assets are tested. The current system can't keep up with expanding attack surfaces.
The rise of work-from-home and cloud sharing technology has led to rapid and often unmonitored expansion of attack surfaces. In order to effectively defend expanding attack surfaces, continuous infrastructure-level security validation is essential. Hadrian's autonomous Red Teaming mimics the approach of a hacker offering continuous testing on the entire attack surface.
Hadrian aids risk management by proactively and continuously scanning and testing company IT infrastructure to identify where defense is needed most. Based on Hadrian's complete mapping of the attack surfaces, security teams can prioritize effectively and amplify their impact on risk reduction.
Sign Up!
Interested? There are limited spots available, so please apply as soon as possible and don't miss this wonderful opportunity! We will try to let you know by the end of November if you have been selected to participate in the workshop.