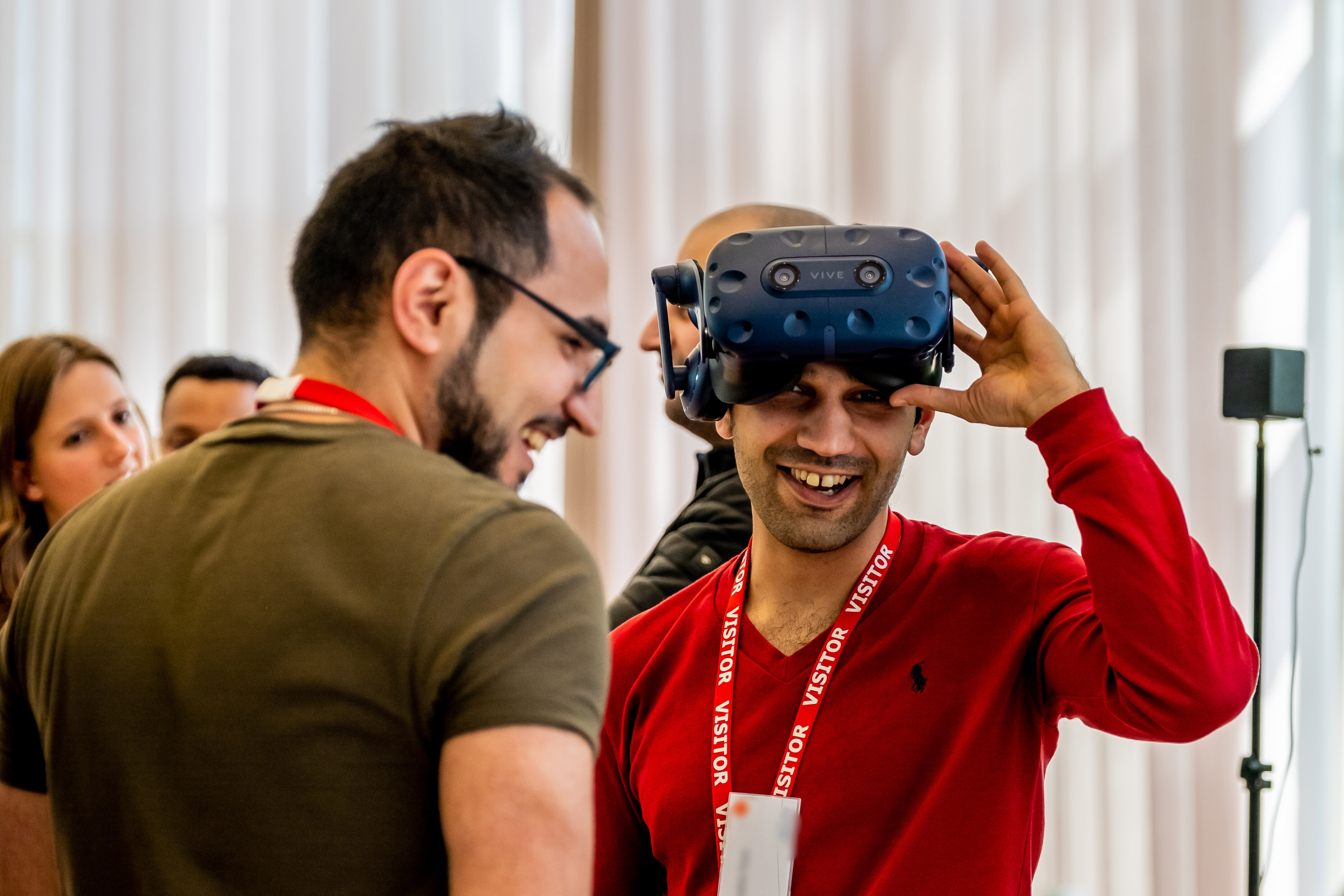 Amazon Web Services (AWS) re/Start is a tuition free 12-week full time skills development program, which prepares you for a career in cloud computing. Through scenario-based learning, hands-on labs, and coursework, learners gain the skills they need for an entry-level cloud role. In the program, you will also focus on professional skills such as adaptive communication, time management, and resume building. You will learn cloud computing skills and prepare for the AWS Certified Cloud Practitioner certification with access to practice and full exams. After you graduate, we will connect you with employers and help you move into your new working life.
What is cloud computing?
Learn more in this video.
Who can apply?
A background in or experience with technology is not required to apply. We expect you to have/be:
A Dutch refugee status or in the procedure to get the status
Full-time availability to attend training Monday–Friday 9am–5pm for the course duration (May 9th – August 5th)
Eager to launch a career in cloud computing
Professional and intellectual capacities at the academic or higher professional education level (HBO or WO)
Proficient in (business) English
Work experience in IT is an advantage
How to apply?
Apply by uploading your CV before the 24th of April via the Refugee Talent Hub website. Your application will be reviewed, and we will let you know on the 26th of April whether or not you are pre-selected to join an online assessment and an online one-on-one interview.
I don't fully understand the program yet, can you help me?
We will host an information webinar about the course on april 25th from 10:00 to 11:00. Everyone who applied to the program will receive a link to this webinar.
Tell me about AWS?
Amazon Web Services (AWS) is the world's most comprehensive and broadly adopted cloud platform, offering over 200 fully featured services from data centers globally. Millions of customers—including the fastest-growing startups, largest enterprises, and leading government agencies—are using AWS to lower costs, become more agile, and innovate faster.
What will my journey to the cloud look like?
Apply
Information webinar
Online assessment
Online interview
Class begins!
Graduation
Interviews and employer meetings
Advance your career!