EQUANS and Refugee Talent Hub are organizing a speed date on Wednesday, December 6, 2023, from 10:00 AM to 1:00 PM in Zaandam. EQUANS is a world-class leader in multi-technical installation and maintenance services. In the Netherlands, the company operates from 29 offices with 6,000 employees.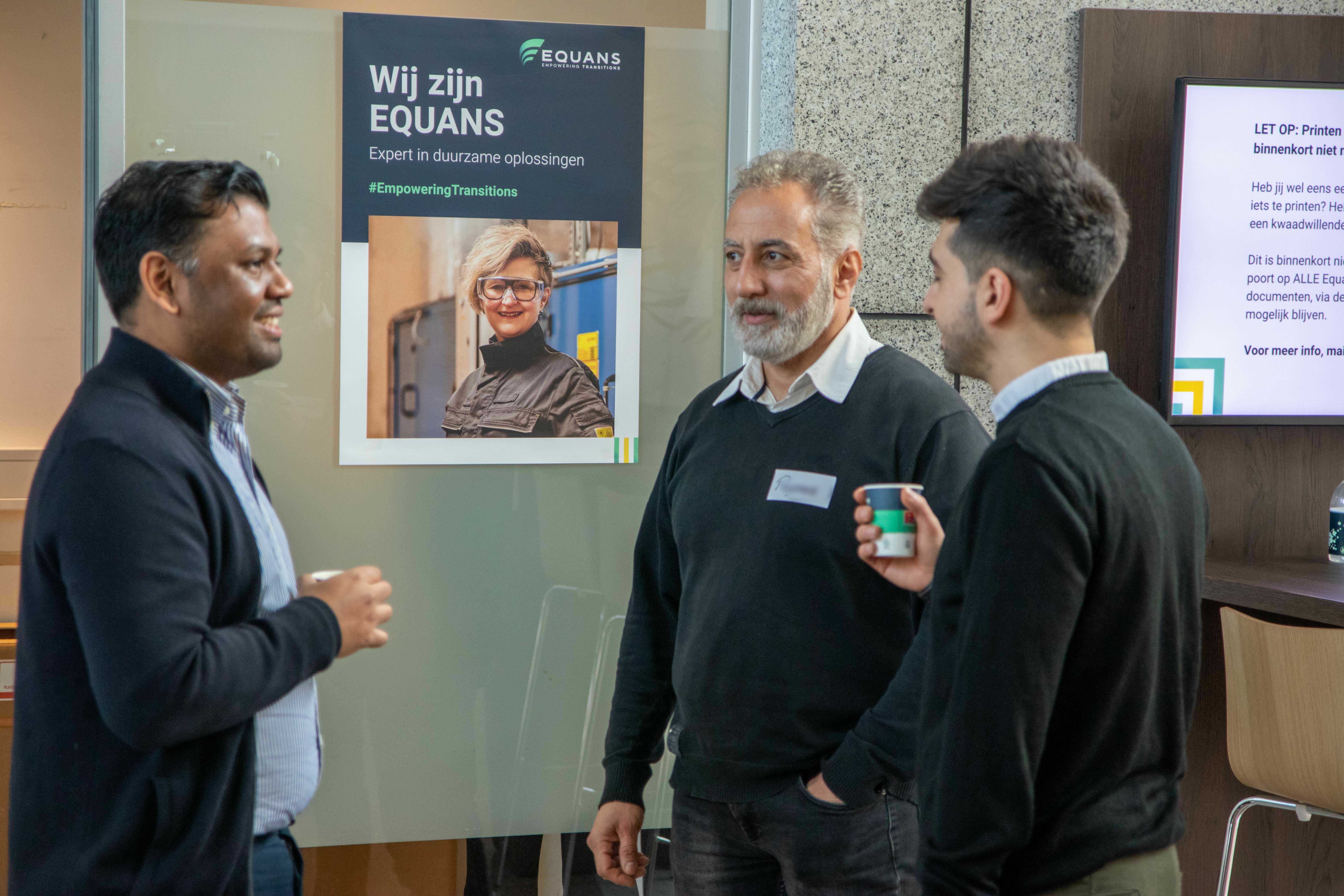 Program:
Here's a brief business summary, especially for you: we install, maintain, and modify technical installations for clients in the Industry, Utility, and Government sectors. This speed date is specifically organized for the regions of Noord Holland, Zuid Holland, and Utrecht, where you will encounter state-of-the-art and complex installations in three fields of expertise:
Electrical:
Low voltage, high-end electrical work. For example, cable laying is often outsourced to third parties.
You should be familiar with for example switches, distributors, terminals, power cables, etc.
Mechanical:
Installation and modification of for example air conditioning, water, heating, and air systems.
Fire Safety & Security:
Installation and maintenance of security- and sprinkler systems
Career Growth:
Vertical: You can progress vertically from junior roles to the head of a department or become a foreman/planner.
Horizontal: You can explore roles such as Maintenance Engineer or High Voltage Specialist, among others.
Requirements:
Willingness to learn Dutch: Equans will support you in improving your Dutch through company language lessons, but a willingness to learn, try, and make mistakes is something you should bring to the table.
A driver's license: Since most clients are not ideally located near public transport, you should have already started taking lessons or ideally possess a driver's license. Equans is willing to provide financial support if needed (sometimes OV or driving together also works in the first few months), but you should have it within 6 months.
You should reside in the regions of Noord Holland, Zuid Holland, or Utrecht.
You should be able and willing to work both independently (after onboarding) and in teams.
Nice to Have:
Previous technical work experience in the Netherlands.
Specific education, certificates, or training in mechanics/electronics.
Important Dates:
27 november - 1 hour online prep session for the speeddate
6 december: 10.00-13.00 - speeddate session in Zaandam