In addition to the previous roles Shell offered for the Learning track, Shell is also offering a track for professionals in the Commercial field. Please note that only these profiles will be sent to Shell.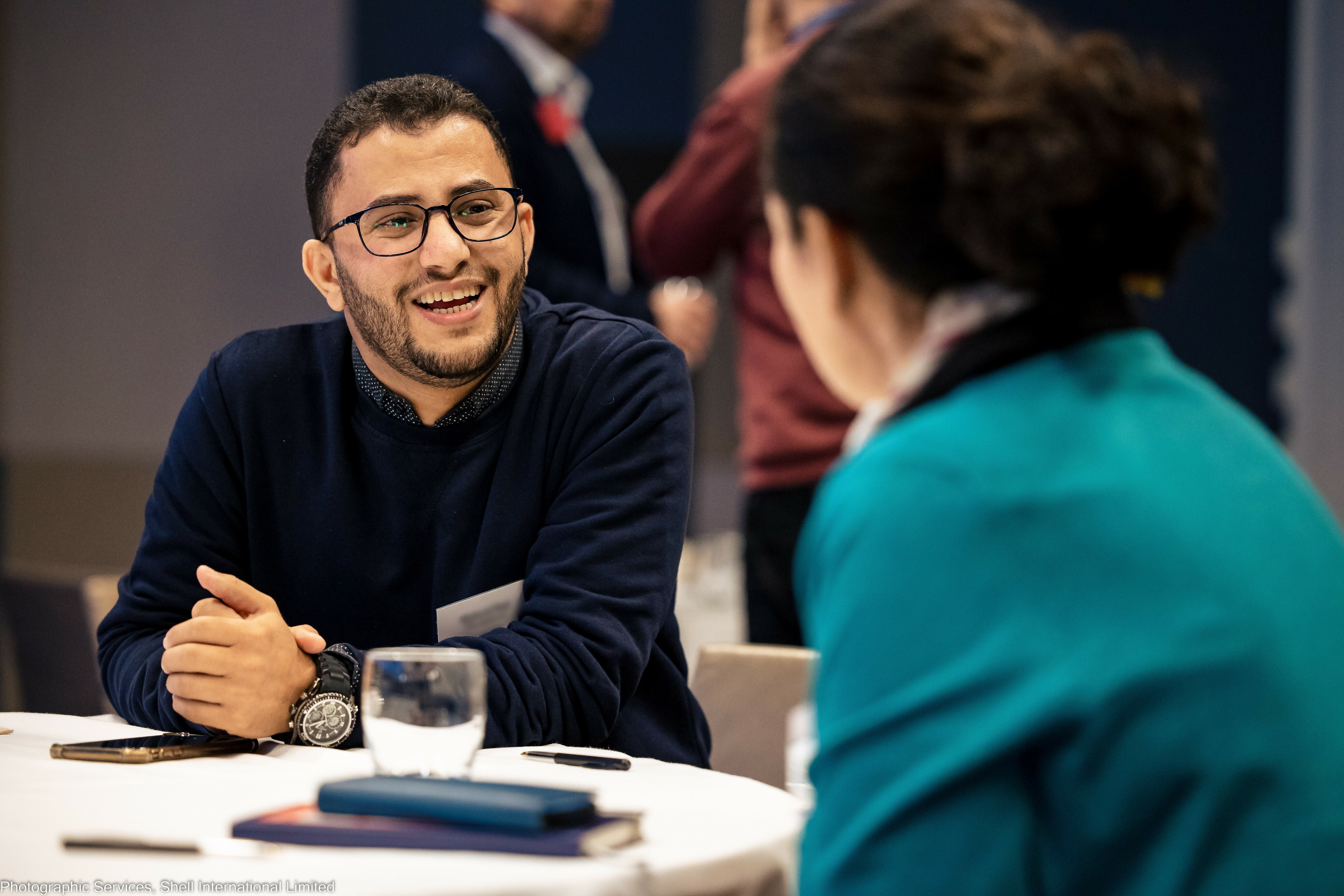 ADDITIONAL TRACK Shell Learning Program 2024: COMMERCIAL TRACK
In addition to the previous roles Shell offered for the Learning track, Shell is also offering a track for professionals in the Commercial field. Please note that only these profiles will be sent to Shell.
Life is a function of decisions and not conditions. After the success of two rounds of the Shell Learning Program for Refugee Talents in the Netherlands, Shell and the Refugee Talent Hub are organizing a third 4-months unpaid learning program for refugees with various experience. We are inviting you to what we believe is an incredible, fun, and rewarding learning journey, to work together and to learn from each other. We focus on hard skills and soft skills. The participants of this program will get the opportunity to learn from hands-on experience how business or function operates in Shell. They will participate in workshops and gain experience from, for instance, shadowing Shell employees on projects. All participants will be assigned a mentor as well in Shell, who would offer to be a sounding board, or a thinking partner.
About Shell
There has never been a more exciting time to work at Shell. Everyone at Shell is helping solve one of the biggest challenges facing the world today: bringing the benefits of energy to everyone on the planet, whilst managing the risks of climate change. Shell strives to become one of the most diverse and inclusive organizations in the world. To power progress together we need to attract and develop the brightest minds and make sure every voice is heard. We are nurturing an inclusive environment – one where you can express your ideas, extend your skills, and reach your potential. Shell is a rewarding place to work. We are huge advocates for career development. We will encourage you to try new roles and experience new settings. By pushing people to reach their potential, we frequently help them find skills they never knew they had, or make career moves they never thought possible.
About the program
This program consists of three phases: Recruitment, Learning, and Employment.
1. Recruitment Phase: You are invited for a Meet & Greet event (November 28th 2023, 09:30-15.00) to visit Shell the Hague office and meet Shell colleagues. This will give us the chance to get to know you and learn about your motivation. Successful participants will then be invited to join the Learning Program.
2. Learning Phase: We will kick-off the program together with you in January 2024. From that moment, you will join two learning tracks: technical clinic and soft skill clinic. During the 4-months program, you will be trained and practice your technical learnings intensively (36 hours/week). Every Friday, you will follow soft skill trainings (4 hours/week). You will get a Technical coach and a general mentor to help you throughout the program. This program will have a hybrid format, online and in person. Locations can vary based on the role and team requirements (The Hague, Amsterdam, Rotterdam, Pernis/Moerdijk). Soft skill trainings will take place in The Hague.
3. Employment Phase: If you successfully finish the final assessment of the learning program, you will be offered the opportunity to sign an employment contract with Shell to become Shell staff (starting date July 1st 2024) - initially for one year, with the option to extend to a permanent contract.
Who can apply?
ONLY PARTICIPANTS WHO QUALIFY FOR THE COMMERCIAL track with the requirements below. If you have a background in Information & Digital Technology, Engineering, Safety & Environment, you are NOT qualified. You also need to be in the possession of an asylum residence permit to be eligible (or the asylum seeker status has been turned into Dutch citizenship). Read below for details.
Who are we looking for?
Commercial track:
Bachelor's or Master's Degree with up to 3 years working experience and strong interest in either Supply chain, Trading or Oil & Freight Operations.
Good communication & analytical skills.
Resilient and having the ability to plan your activities and work with sometimes conflicting deadlines in order to comply with business needs and policy guidelines.
A good team player, confident and self-motivated, your excellent interpersonal and communication skills mean you'll be able to liaise effectively with all levels of internal and external stakeholders
A multi-tasking self-starter and after training, capable of working alone without supervision.
Fluent in English (B2). Dutch German and French language skills are an advantage.
Important remarks:
We have designed a full program; hence it is expected from you to fully commit and be available during the 4 months (40 hours/week). You need to be eligible to work in the Netherlands. That means you should be the holder of an asylum residence permit (Asiel verblijfsvergunning), or your asylum seeker status has been turned into Dutch citizenship. All the associated costs regarding traveling to Shell Office will be reimbursed for the full duration of the program, except for the Meet & Greet event. The learning program itself is unpaid.
Important dates:
November 28th (09:30-15:00) - Meet & Greet at Shell the Hague office
January 2024 - Kick-off Learning Program
July 1st 2024 – Successful participants of the program starting their job at Shell
Interested? Apply now!
Please note that the deadline has been changed to November 7th 2023, 15.00 due to the fact that the admission is on a rolling basis, and the application portal will be closed as soon as we have found enough suitable candidates. Don't forget to upload your CV to your account and fill in the requested information!