Van Oord is an international & diverse organisation and a long term partner of Refugee Talent Hub. To meet their future leaders – now trainees, to give you the opportunity to get to know Van Oord and to help you practice your networking skills, we are jointly organizing a super interactive program! On the 2nd of September 2022, Van Oord's trainees would like to host 12 newcomers with an engineering background.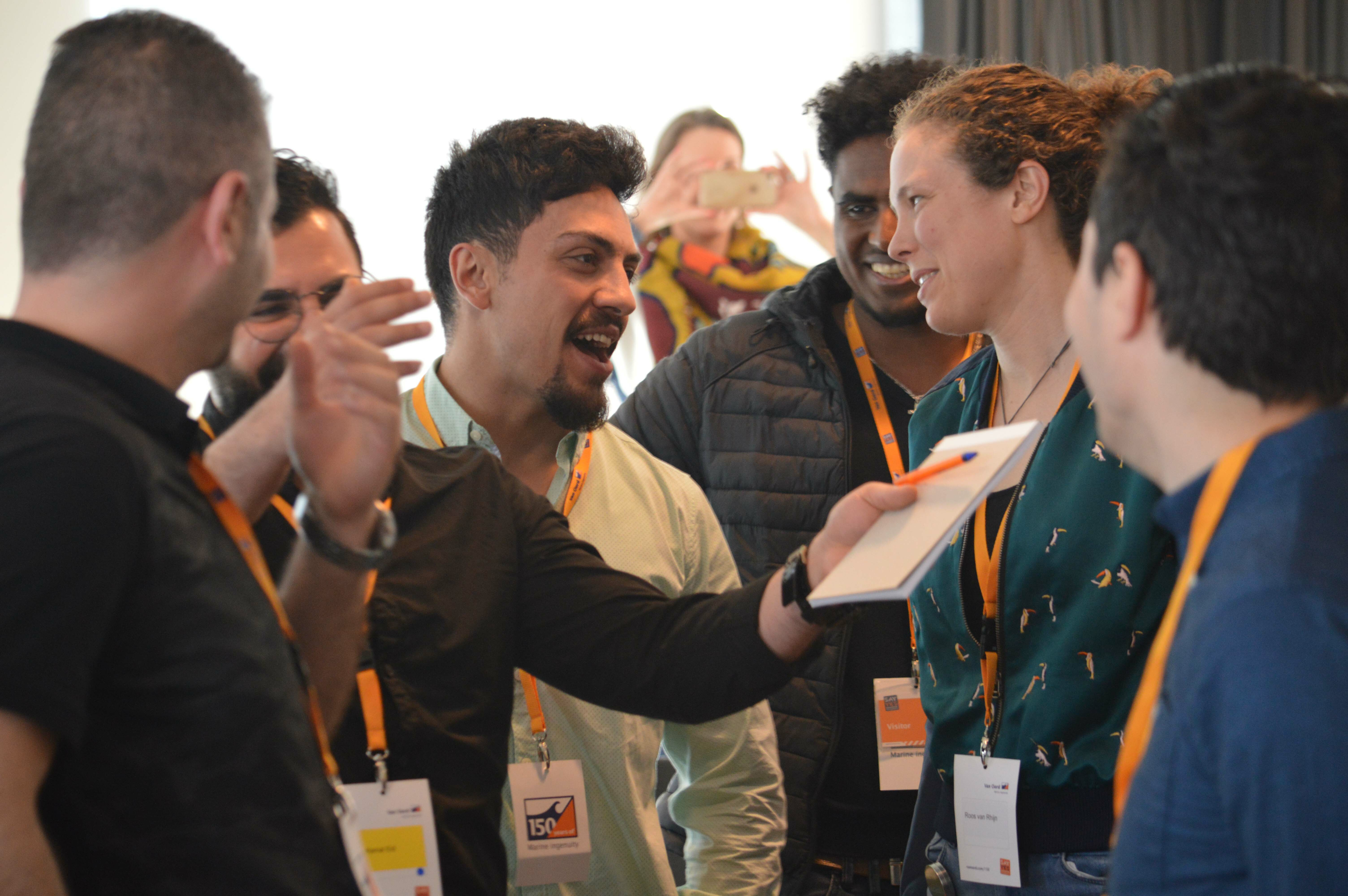 Getting a job in the Netherlands does not necessarily start by applying for a job vacancy. Networking is equally important and requires practicing, broadening your scope and of course meeting new people in your industry of interest! Simply stated: Networking increases the chances in finding a job 😊
This certainly needs preparation on how for example you start a network conversation and how you choose your questions based on the situation. This will be practiced with you during the event in three rounds – three different trainees - three different situations. The situations are:
Network Conversations next to the coffee machine
Network Conversations at a birthday
Network Conversations at a conference
Refugee Talent Hub will prepare you for that in a prep-session after the formal invitation to the event.
About Van Oord
Royal Van Oord is a Dutch family-owned company with over 150 years of experience as an international marine contractor. They value open communication with their clients and stakeholders. Their company culture is one of entrepreneurship and engaged employees. They think and act with responsibility and focus on the long term.
Van Oord is a leading international contractor specialized in dredging, marine engineering and offshore projects (oils, gas and wind). They create innovative solutions to meet the needs of their clients and business partners. Marine ingenuity is what makes Van Oord unique. A passionate and smart international marine contractor – that is how they see their selves. Projects that are extensive, complex and that have preferably never been done before are their strength.
Van Oord's corporate culture is one in which employees are given and are eager to accept and take responsibility. All their employees strive to work safely, enjoy their work and to feel part of a team
The program of this event is as follows:
09:30 – 10:00 Welcome, walk in and coffee
10:00 – 10:30 Getting to know each other bingo
10:30 – 11:15 Introduction of Van Oord
11:15 – 11:45 Unwritten rules
11:45 – 12:25 Network conversations
12:25 – 13:15 Lunch
Travel expenses will be reimbursed.
Requirement for participation
You have an excellent communication skills in English
You have an Engineering background
You have access to computer and internet (this is necessary for the prep-session)
Interested?
Sounds like a great chance? Please apply for the event by uploading your CV on our website using the link provided.