Nationale-Nederlanden and the Refugee Talent Hub are organizing a professional mentorship program.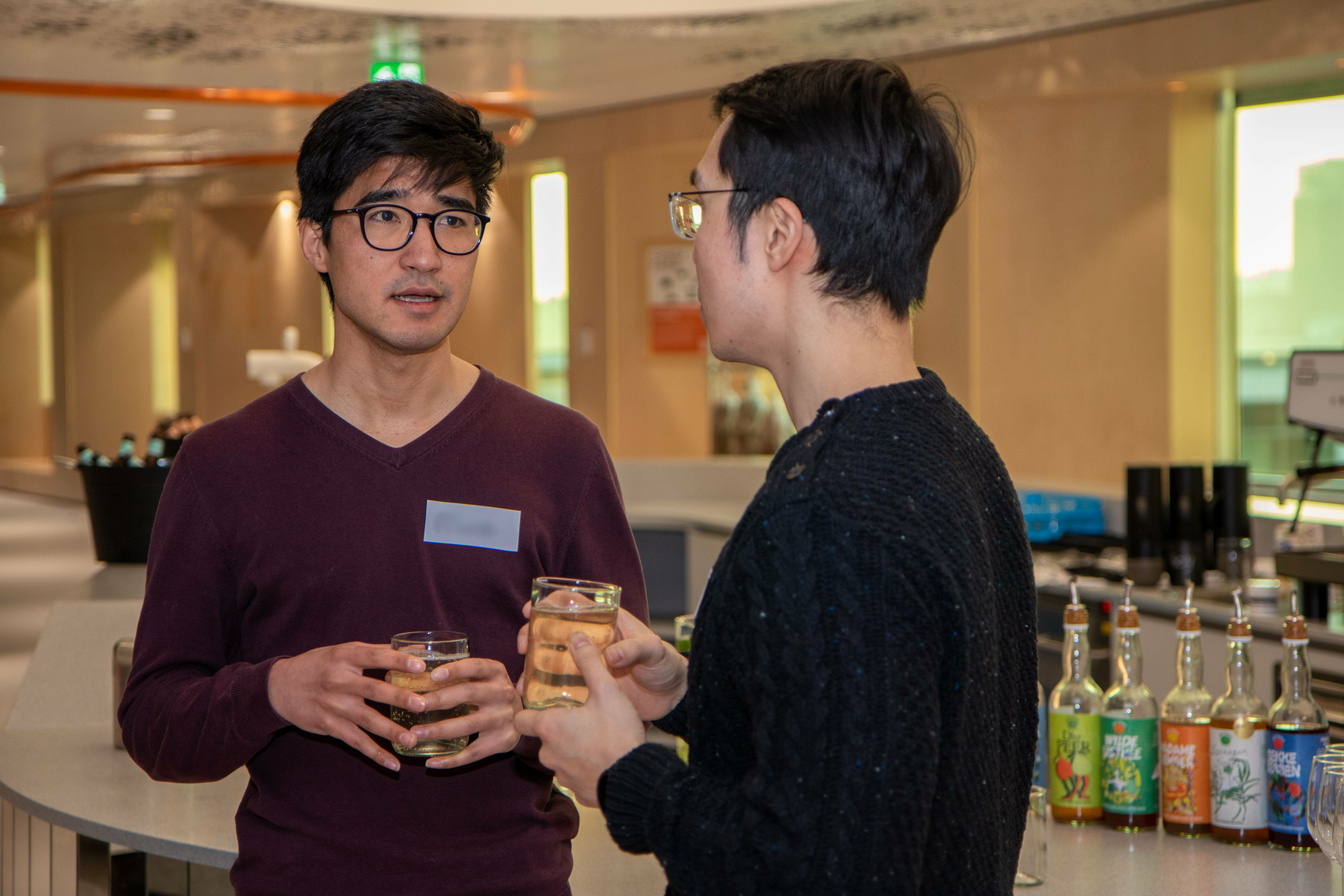 For this program we are looking for IT candidates with a refugee background who would like to shorten their distance to the labor market and/or would like to be supported in their search for a job. For 6 months, you will be matched with an employee from Nationale-Nederlanden who will help you boost your professional development. In addition, you will attend 3 IT related workshops to increase your Programming, Design and Cloud skills. The program will start on September 5th 2023. There is limited space, so register quickly for this Nationale-Nederlanden Mentoring Program!
As a professional with a refugee background who would like to work in IT, you are likely to face challenges in finding a job. For example, because you have a small professional network, know little about the Dutch labor market or find it difficult to meet employers. To overcome these challenges, Nationale- Nederlanden is offering this mentoring program for you.
We are looking forward to meeting you!
About this IT Mentoring Program
This program will focus on the specific opportunities and challenges that professionals with a refugee background may encounter in their search for work. As a mentee in the program, you will receive one-on-one guidance and support from a mentor from Nationale-Nederlanden in multiple ways, including:
Setting career goals and formulating concrete next steps for your career during the 6 months of the mentor program;
Creating/improving your resume and receiving guidance on how to create a professional LinkedIn page to present yourself better on the Dutch labor market;
Preparing for future job interviews by practicing interview questions, and discussing how to follow up;
Enhancing networking skills and learning how to identify opportunities to grow your network.
In addition you'll attend 3 workshops; hosted by employees of Nationale-Nederlanden, regarding Programming, Design and Cloud.
On the one hand, your mentor will share his/her knowledge, skills, and professional network with you. On the other hand, your mentor can also learn a lot from you! During the physical meetings and online check-ins, you will learn more about each other, work in general, and Nationale-Nederlanden in particular.
About Nationale-Nederlanden
Nationale-Nederlanden is a financial service provider that offers products and services in the field of insurance, pensions and banking activities to more than 6 million private and business customers in the Netherlands. For more than 175 years, their employees have been helping people take care of what really matters to them. Nationale-Nederlanden is part of NN Group, an international financial services provider active in 18 countries and leading in a number of European countries and Japan.
What do we expect from you?
You identify as a professional with a refugee background;
You're interested in working in IT;
You would like to increase your chances on the Dutch labor market;
You have clear affinity with / or a professional background in the field of IT; (some) previous experience with for example programming is a "nice to have"
You are present during the online and live events (see Important dates);
From September 2023 on, you can meet once every week/ 2 weeks with your mentor, either in-person or online over the course of 6 months;
Your English is at a sufficient level (B2) to participate in this mentor program (as the workshops will be in English);
You are enthusiastic and motivated to get the most out of the mentor program;
You have access to a computer (with camera) and internet, which is necessary for video calls.
Important dates
Kick-off (live*): September 5th 2023 15.00 - 17.30
First check-in (online): October 9th 2023 15.00 -16.00
Workshop A: Programming (live*): October 24th 2023 13.00 - 17.00
Second check-in (online): November 14th 2023 15.00 - 16.00
Workshop B: Cloud (live*): November 28th 2023
Live event at Nationale-Nederlanden: December 11th 14.00 - 17.00
Third check-in (online): January 16th 2024 15.00 - 16.00
Workshop C; Design (live*): February 6th 2024 13.00 - 17.00
Closing event (live*): February 20th 2024 14.00 - 17.00
*The live meetings will take place in The Hague and travel expenses will be compensated.
How do I register?
So, are you unsure which next steps to take in your IT career? Are you interested in learning how to get the most out of job interviews? Do you want to expand your professional network and get in touch with the right people? Would you like to learn more about Programming, Design and Cloud in 3 workshops? Then sign up for the new Nationale-Nederlanden Mentor Program!
Please make sure that your resume has been uploaded;
If you are selected, we expect you to be present during the online and live events (see Important dates);
The registration deadline is on August 13th 2023.
Please note! If there are many more applications than places for this program, we could close the registration earlier than this aforementioned date.
If you have any questions about the program, you can contact us at info@refugeetalenthub.com. We hope that you will take advantage of this wonderful professional development opportunity!